Hey Readers,
(photo credit: Google)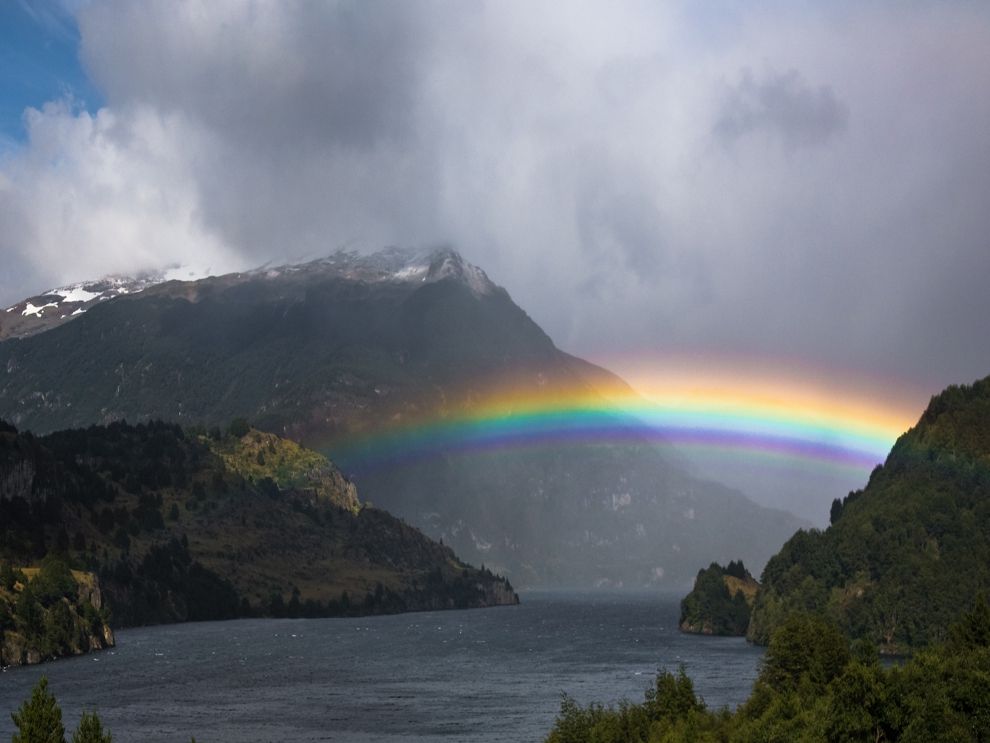 Tonight, I was reflecting back on the year and realized how happy, joyful, peaceful, and fulfilling it has been compared to the two that came before it. 2018 truly has been my rainbow after the storm.
Now, to be fair, not every storm produces a rainbow. Most storms just result in another cold, dark, and cloudy day. That was 2017 for me. The whole. friggin'. year. I got tired, I got burned out, I lost hope.
I was so disheartened. I really felt lost. What was the point, honestly?
 Would life ever get better? And if things were to improve, would that mean my past and present would become meaningless pain that I suffered for naught?
When 2018 arrived I was still suffering through the horror that was 2017. My heart wasn't ready to heal yet. There's a song that I discovered in Dec. 2017 by Jason Gray called "Not Right Now." I'm going to share the lyrics here because I have never found a song that fit my situation and emotions so perfectly:
Not Right Now – Jason Gray
You could see the smoke from a mile away; and trouble always draws a crowd. They wanna tell me that it'll be okay; but that's not what I need right now. Not while my house is burning down. I know someday, I know somehow, I'll be okay; but not right now. Not right now. Tell me if the hope that you know is true; ever feels like a lie even from a friend. When their words are salt in an open wound; and they just can't seem to understand; that you haven't even stopped the bleeding yet. I know someday, I know somehow, I'll be okay; but not right now. No, not right now. Don't tell me when I'm grieving; that this happened for a reason. Maybe one day we'll talk about the dreams that  had to die; for new ones to come alive; but not right now. I know someday, I know somehow, I'll be okay; but not right now. Not right now. While I wait for the smoke to clear; you don't even have to speak. Just sit with me in the ashes here; and together we can pray for peace; to the One acquainted with our grief. I know someday, I know somehow, I'll be okay; but not right now. No, not right now.
Call me a bleeding heart. I know I'm not usually outward with my beliefs on this blog, but I can't tell the next part of the story without sharing my faith. At the beginning of 2018, my metaphorical woulds were still bleeding. I didn't have faith that 2018 was going to be any better than 2017; it was still too new. Simply put, I did not believe the verse you see next to this paragraph. He hadn't helped me when I needed Him most, so why would He bother now? I was the man in the ditch, robbed and beaten, watching the Pharisees walk on by.
In 2018, my house was quiet again. The first time our foster kids left (early 2016), the quiet was unnerving. Brett and I couldn't stand to be in or around the house for at least two weeks. We missed the noise, the chaos. We missed the pitter patter of little feet stomping over our bedroom ceiling. We missed the laughter and even the screaming. It was too quiet. But we got through it and eventually learned to love our home again. There was hope in knowing that the boys were back with their family; it was a happy ending of sorts.
When we no longer had kids in our house at the end of 2017, the quiet was welcome. Well, at least it was welcomed by me; Brett was too busy with work to probably notice. I don't know if I could call it genuine peace, but the quiet brought a certain clarity with it and a calm that allowed me to sift through my hurt.
Eventually the quiet allowed me to begin sifting through my dreams again too. I started writing again, I started enjoying music again, I started enjoying people again. Don't get me wrong, the pain was still very clear and evident, but the quiet was beginning to transform into unadulterated peace. And then we moved.
This was our view as we first came into Washington. We both found it incredibly beautiful. Incredibly peaceful. My hope began to return. If this was my new beginning, my fresh start in a new state, maybe 2018 really was going to be a good year.
God is lavish.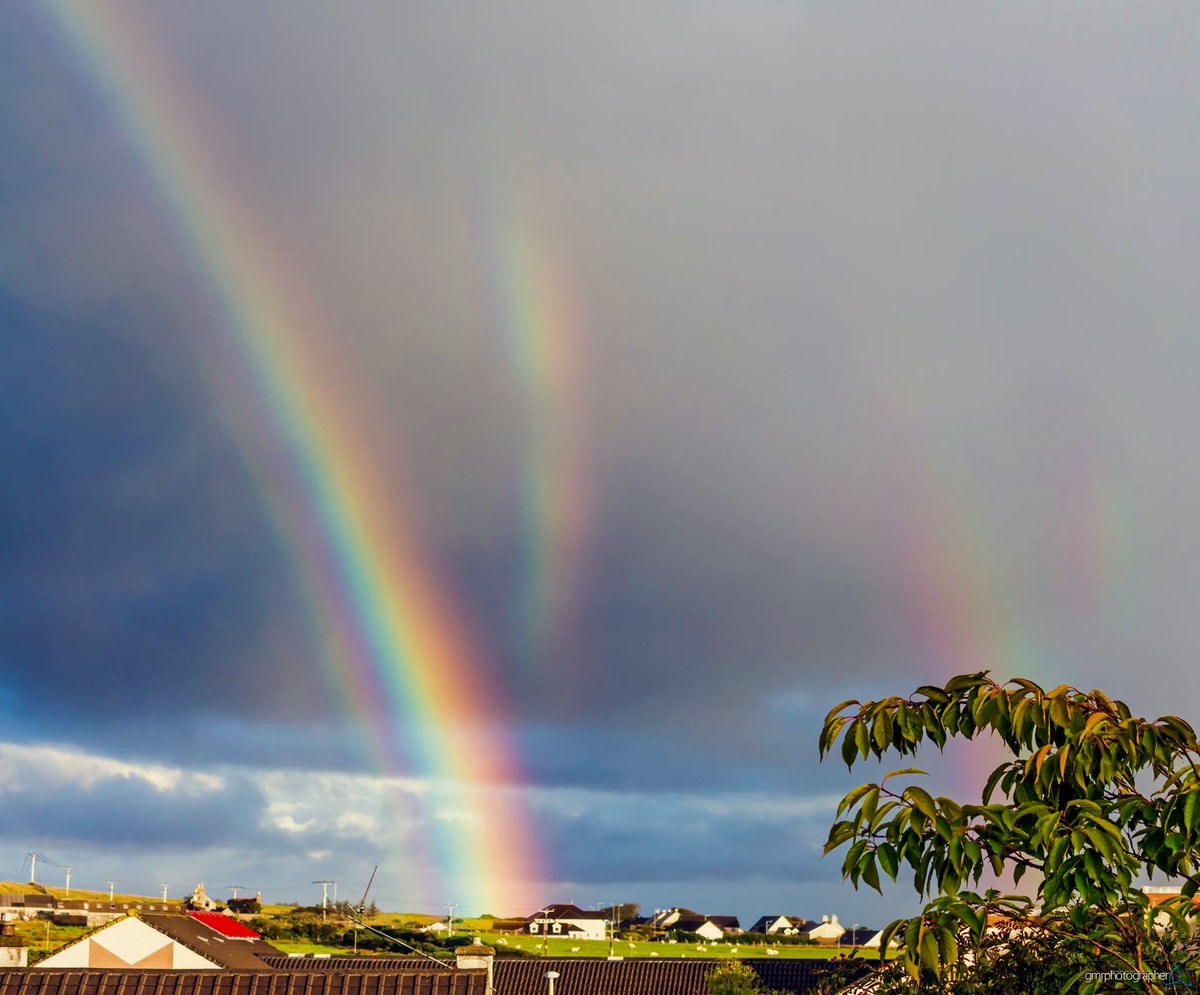 We didn't even know what goodness was in store for us. How could we, really? We couldn't know, for instance, that the sale of our first home would bring us some much needed financial relief, and the ability to pursue IVF.
IVF is expensive, y'all! It wouldn't have been possible for us had it not been for the market favoring sellers at the time.
I need to back up just a bit for a moment. See, we've been on a very tight budget our entire marriage (of almost a decade) before we sold our home. We're Xennials (aka older Millennials), so that's kind of a given, unfortunately. When I had to call the bank to increase our daily spending limit in order to pay for things like the new (to us) car we desperately needed, or the IVF bills, etc., I found myself apologetic with the representative every time. Ridiculous, I know. They all acted like I was being silly, by the way. Apparently being apologetic with your own money is a bit odd, but I digress.
Having the ability to pay for IVF without any help from anyone was a rainbow after the storm. The process for me, though uncomfortable, went smoothly. We couldn't have known it would all go so well.
But God is lavish.
IVF yielded seven healthy blastocysts. Suddenly we started wondering if we should actually try for all seven! I was 32 at the time, the clock is ticking, you know?
But God is lavish. One round of IVF and our first Frozen Embryo Transfer (FET) resulted in a viable pregnancy. So easy. Expensive, but for the first time in our marriage, there was no struggle whatsoever.
Sadly, rainbows don't last forever. I lost the baby five weeks later. Ironically, my doctor officially called it a miscarriage on October 15th, which some of you may know is Pregnancy and Infant Loss Awareness Day. Also ironically, I was supposed to have my seven week scan that day too, where I'd get to see my baby and hear his heartbeat for the very first time.
If you had told me at the beginning of 2016 that I would get pregnant after trying, unsuccessfully, for seven years just to lose it five weeks later, I would have told you that sort of thing would make me lose my mind. I would have told you that I couldn't recover from such heartache. But then I endured 2017. It brought a kind of strife, and heartache, and annoyance, and frustration, and anger (oh, the rage I felt…most of it righteous but not all), and sadness, and hopelessness, and anxiety, like I had never experienced before. In 2016, I believed that people who suffer from anxiety just don't have enough faith. Well, that's a load of crap and I'm sorry to everyone I didn't know I was judging. Now, in December of 2018, I can confidently tell all of you out there who are suffering from anxiety or depression that there is help for you and that there is hope for you. Just ask. You are worth it. You have purpose. Your life is a gift.
Because God is lavish.
(Me, enjoying my first Washington ocean sunset…my heart will always belong near the sea)
Throughout the summer months God was bringing me continual healing. I even found healing in places I didn't know I needed it! Like with our church community. Church is supposed to be the place where one can make the best of friends. In Colorado, I had the hardest time making friends. I had a lot of acquaintances, but not real friends. I did make one very true friend in Colorado toward the end of my tenure there (she knows who she is) and I was connected with another woman who was very much the mentor I needed as I was struggling through our failing/ failed placement, but other than that, I was really missing the female connection I needed. I was lonely. My close girlfriends from college have since all scattered across the country (and world), so keeping in touch with them has been difficult.
We weren't in Washington for a month before I met the most wonderful person. And then I met another truly wonderful person, and then another! Three friends in the space of two months is a world record for me. I'm not talking about superficial relationships, either. I'm talking about the real deal, hit it out of the ball park, don't have a problem calling or being called at 3am kind of a deal.
Because God is lavish.
That picture above with all the crazy rainbows? Yeah, that's been my 2018. After the hardest year of my life, God gave me the crazy rainbows. I'm smiling as I write this.
What about pregnancy, you ask? Well, that's another rainbow in and of itself. See, after IVF and the FET, we really didn't have the extra funds to try again right away. Somehow I found hope somewhere buried deep inside because I decided to apply for a fertility grant a few weeks after my miscarriage. The chances of getting pregnant and having a healthy birth are higher within three to six months of a miscarriage, which is why I acted so quickly. I found one grant (there are a fair few) that perfectly fit my needs. They would be choosing the recipients in November and would be able to distribute the funds immediately thereafter, which is exactly what I needed. They also had a very reasonable application fee compared to the other organizations I found (as if fertility treatment isn't expensive enough).
Thanksgiving week 2017 was a nightmare I wish I could forget. It was the week our adoptive placement ended officially and also somewhat unexpectedly.
Thanksgiving week 2018 was an absolute dream come true because I was chosen as one of six grant recipients out of 287 applicants in the entire country. Thank you AGC Foundation! I'm now at the beginning of a new FET cycle and I just know that it's all gonna work out.
Because God is so lavish!
I believe that 2019 is going to be a great year. Do I think there won't be any struggles or sadness? Of course not. Do I think that my cup is continually being filled to overflowing, despite all of its cracks and leaks? Yes. Yes I do. There might not be a rainbow after every storm, but when there is, its beauty is more enjoyed, more appreciated, and much more fulfilling. That is what I call pure joy.
Because God is lavish. And He doesn't forget about us when we mourn.
After all, He created the rainbows.